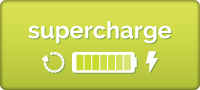 Ever wished you could automate your sales process more to spend your time on higher value activities? Here are some apps we've been using here at the Whole Brain Group to help our clients supercharge their sales productivity!
Do you ever put off sending a sales email because you can't figure out how to phrase something? Do you wonder if a prospect has received your email, or looked at the material you've sent? ToutApp is a great tool that integrates with Gmail and helps speed up your sales communication:
Create email templates for your common email communication (follow-up after a phone call, check on the status of a proposal, etc.).
Share templates with your sales team to standardize communication, and minimize procrastination.
Track when a prospect opens your email, what they clicked on, and the content they are viewing on your website using the ToutApp LiveFeed.
Send templated emails to groups of people and benefit from the same tracking features.
Schedule email to be sent later - great for early birds and night owls.
Set reminders to follow up with people on a specific date.
Create a content library of common sales documents and easily attach them to your emails - and see when a prospect has looked at them.
Integrate Salesforce integration to automatically create leads and opportunities right from your Gmail, and log your communication to a lead, contact, or opportunity record.
Easily Suggest meeting times by selecting open slots on your Google Calendar, and letting ToutApp insert the times right into your email.
Analyze metrics analytics

to see how many emails you and your team are sending, which email templates are effective at generating a response, etc.