---
Overwhelmed by social media?
Trying to figure out how to get started with using Facebook for your business?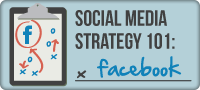 A lot of businesses have trouble figuring out how to use social media to provide value to their customers and drive leads and sales to their business.
To help you get your social media strategy off the ground, The Whole Brain Group team has put together a simple Facebook Worksheet to guide your initial plan.